"Assured Searches consistently exceed my wants and expectations. As opposed to many other outfits, one is put into direct contact with professionals who know what they are doing, and who take dedicated ownership of your work. I genuinely recommend them."
Marc Norman, Chadbourne & Parke LLP, London Office.

"At M C Hullah & Co we have been using Assured Searches for all our legal Searches for a number of years now. We would like to congratulate them on their efficient service and attention to detail, which is of paramount importance to a legal firm as we need to have the utmost trust in a service provider at any given time. Their costs have always been more than competitive and we will not hesitate to continue using Assured Searches in the future due to their professionalism and accessibility."
Steffen Hullah, MC Hullah & Co, Nailsea Office.

"We have used Assured Searches for many years now because of their excellent service, prompt delivery of search reports and competitive pricing. Ordering all the searches we require is simple and quick using Assured Searches online ordering system and if we ever need to contact them, we know we will speak directly in person with someone who will deal with the matter quickly and efficiently. I do not hesitate to recommend them."
Peter Whicher, Berry Redmond & Robinson Solicitors, Worle Office.

"We have always found Assured Searches to be helpful, efficient, friendly and competitively priced and they have a wide range of search services - it is very convenient to be able to use them for all our searches rather than using several different suppliers. We are very pleased with the excellent service they provide."
Jon Aldous, Ocean Property Lawyers, Westbury-On-Trym Office.

"Since using Assured Searches as our supplier for conveyancing searches we have been tempted by other companies to use their service but whilst most can price match none can match the service we have received from Assured Searches. The online ordering is simple and easy to use compared to some of the other online providers saving much needed time and when there has been a need for telephoning Assured Searches all of our calls have been answered promptly and by a real knowledgeable person."
Leonie Adams, DJK Solicitors, Waltham Abbey Office.

"I find Assured Searches very helpful and, if I have any queries, I can email the enquiries which make it far easier. The searches are always emailed through to me efficiently and I therefore find the system very good."
Kate Deacon, Sylvester Mackett, Trowbridge Office.

"I would like to say that we are pleased not only with the searches you provide but also with the ongoing support and the efficiency with which you do so."
Asif Moghal, Partner, Jeary & Lewis Solicitors, Chippenham Office.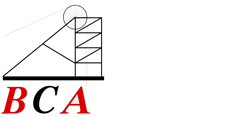 "We have worked closely with Assured Searches to enable them to provide our report recommendations so they are property specific. The Bristol Coalmining Archives report recommendations produced by their AIBOS system are based on our very latest data and mapping.We are very happy to be a supply partner to Assured Searches because of their reputation for excellent service and client care."
Jenny Cornwell, Director, Bristol Coalmining Archives Ltd, Hallatrow, Bristol.

"The new ordering system from Assured Searches is very sophisticated and has become an invaluable means for solicitors to order the property searches they require and ensure they are working with a business at the very forefront of quality search provision."
Malcolm Smith, Director, GroundSure Ltd, Lees House, Brighton.